Homes wanted for 3 male kittens, about 3 months old.
They have been treated for fleas and worms but still need booster shots.
FREE to a Good Home.
$500 for a bad home.


There mother is a grey tabby who was dumped on a feral colony I feed. At first we thought she was male so we named her Franky after Frank Sinatra (she also has very blue eyes). Then she started getting wider so we pulled her onto our covered back porch and 3 months later Kittens were born. We are keeping Franky, but would be willing to part with her to an exceptionally good home.



Salvador is the shyest of the three, but the 2nd largest. He was 3lbs at 2 months of age. He has a very sweet and gentle demeanor but he does take a little time to warm up to some people. He loves my boyfriend..but I had to give him eye drops for a while so he's still not very fond of me, so i might be bias. would probably be good with other cats, children, or the elderly.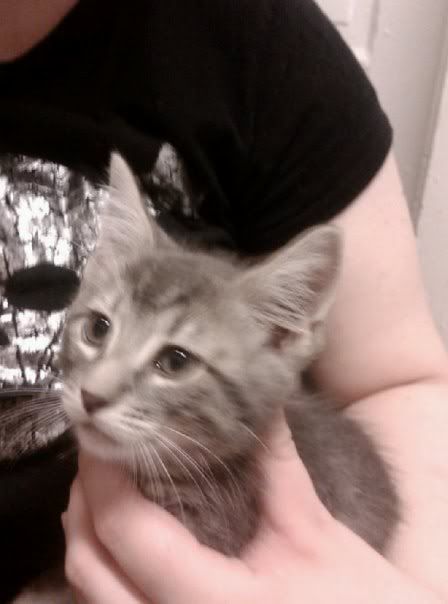 Pablo is the largest, at 2 months he weighed 3.02lbs and is definitely still the largest of his brothers. He is curious, but not to forward and very laid back. He is going to be perfect for someone looking for a big lazy tom who hangs out and just kind of enjoys life. He isn't afraid to come up for attention when he wants it, but also is okay with just relaxing in your presence. He would also probably be good with other cats, children, or the elderly.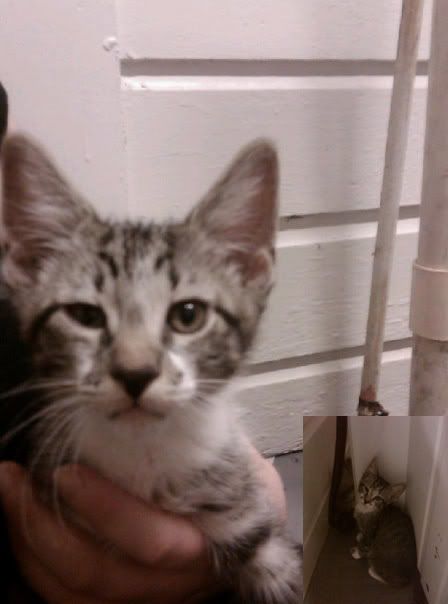 Jackson was named thus because he tends to shake when he gets scared, causing the vet to remark that he looks drunk. He is the littlest of the 3, and has white feet with one grey toe. He is the most out going of the kittens, and is always ready for play time! If you're looking for a lively tom who is up for anything Jackson is your man! Little kids would probably love how playful Jackson is, but he is a little forward and might be harder to integrate with already established cats. He tries to run up in the faces of my full grown females and get them to play, of course they don't appreciate this much. For an older person he might be a little to spunky, but he is definitely a joy.
People interested or with questions can e-mail me at
VanessaVanAlstyne@gmail.com
I live in the 2nd ward near Gulf Gate, and would be willing to meet people so you can to meet kittens.